HP Spectre X360 Convertible Laptop
Jan 18, 2018
About a year and a half ago I was eyeing the HP Spectre x360 laptop. Though I never ended up getting one, I've had the pleasure of using one for a while and feel that it's a capable computer definitely worth a second look. Over the last 18 months or so we've seen computer companies really step up their game, from Dell to Lenovo even to Microsoft themselves. We've seen some awesome products in terms of hardware. HP has also been one of those companies. Today I want to talk about their Spectre x360 to let you guys know how it stacks up against the competition.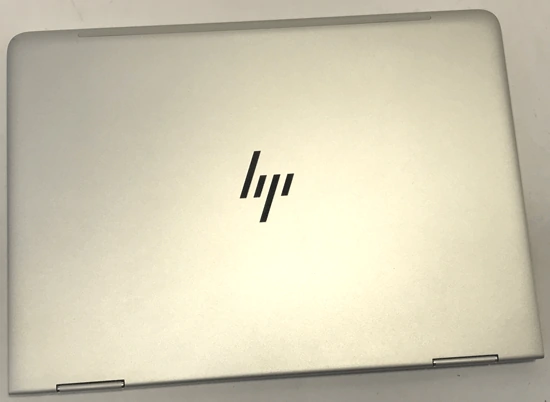 Design
HP has done a really good job here in terms of build quality. The laptop feels very sturdy, good weight to it, and a good feel to it overall. Despite this 13.3-inch laptop only measuring in at 2.98-pounds, 0.55-inches thick, the laptop doesn't feel flimsy or plasticky at all. It feels like a nice good hunk of metal. The design is a little more suggestive. I think it looks good, buys by no means great, also by no means ugly. It's just a very neutral looking laptop. It's very thin and has a very slick profile but it's definitely not something crazy like the new Lenovo products with their floaty-holographic keyboards or anything like that.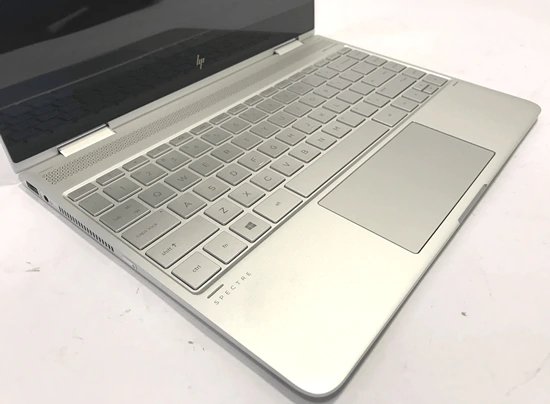 Keyboard and Trackpad
Speaking of keyboards, that was one of my favorite things about the Spectre x360. It has a really nice keyboard, keys are nice and big and spacing was good. At times it felt a tad cramped. But I really liked the travel on the keys despite how thin the laptop is they still felt very clicky. It was very nice to type on this keyboard. The trackpad was a little bit weird. It's very wide, but also very short. It was a big enough trackpad once you got used to the non-standard size. Scrolling and gestures were all very smooth.

Port selection
In terms of ports there's one USB-A on the left as well as the headphone/mic input right next to it. On the right, there are two Thunderbolt USB 3.0 ports. It would have been nice to have another USB 3.0 with Thunderbolt on the other side to increase its flexibility for charging. But that's not something to really worry about.

Battery Life
Speaking of charging, the battery life on the Spectre x360 was slightly below average in my usage. I was getting about 5-7 hours of mixed web browsing, word processing, and video streaming.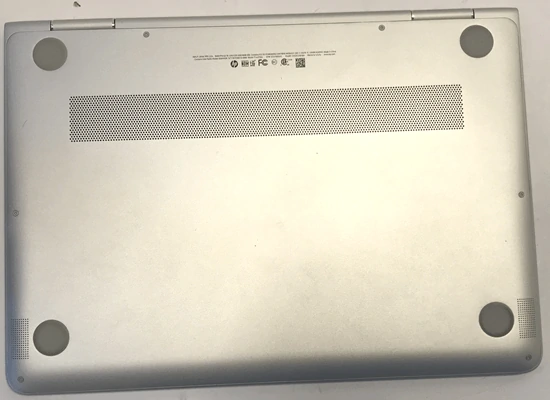 Display
Moving on to the screen there is a 13-inch, 1920 x 1080p with LED backlight touch screen. I think it looks fantastic, 1080p is perfectly fine for the screens size. Images looked very sharp, very saturated, very vibrant colors. My favorite thing about the display was the super thin side bezels. It gives you the feeling that you are watching some wide-screen experience. Watching movies and TV shows were really enjoyable.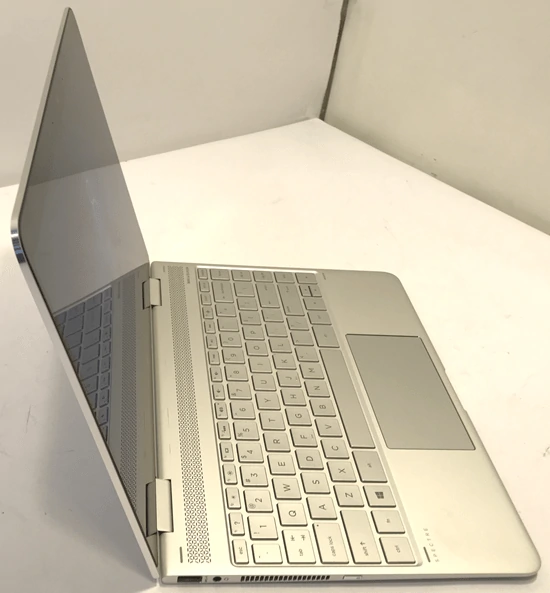 Bang & Olufsen Speakers
If you haven't guessed it yet, HP loves the name of this laptop, hence why it's branded many times on the unit. However, there is another name as well on the speakers, and that's Bang & Olufsen. HP seems to be very proud of their partnership with them. I have to be honest, the first time I used the speakers I really wasn't that impressed. They were loud but they also sounded very muffled, but once I found the Bang & Olufsen and HP audio apps I was able to control all of the sound profiles.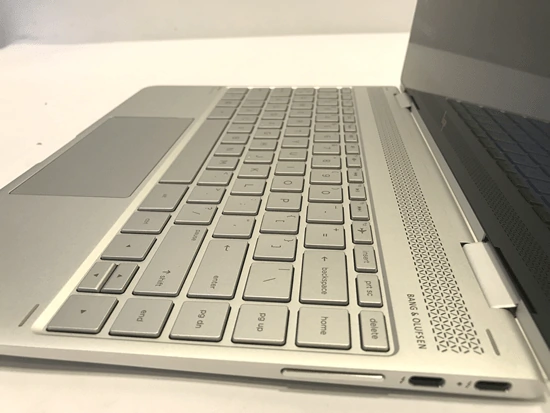 You get a full EQ so you can control the levels of all of the frequencies and whatever you are listening to as well as standard bass and treble controls. With this manual control and the correct settings, depending on what you're listening to, and what you prefer in sound, you can get some pretty awesome and quality sound.
You can tell the HP was really thinking about the sound control of this product. That's because they have speakers on the top, but also speakers below. They made sure to place them in such a way that no matter what mode you are in (laptop-mode, tent-mode, tablet-mode) you're always getting clear, loud audio.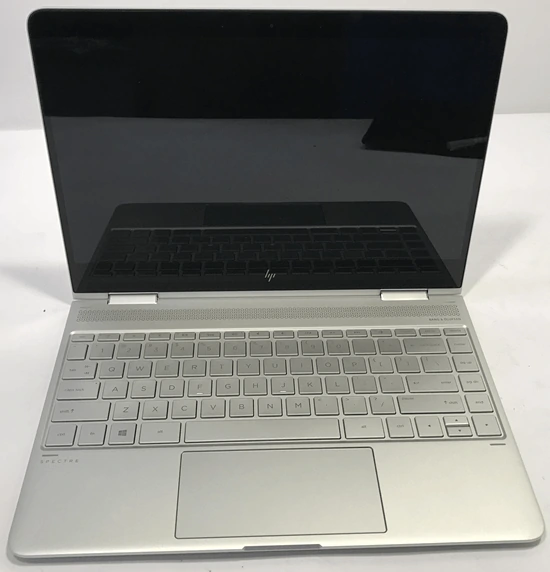 Convertibility
Those mentioned modes are the big thing about this laptop. This laptop is a convertible and HP like other manufacturers, is marking the convertible as an amazing laptop and amazing tablet.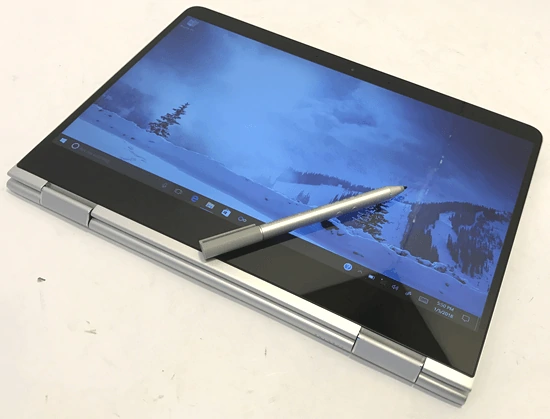 In my experience in using and reviewing convertibles, I've come to the conclusion that as of now, and this may change, the perfect laptop doesn't make the perfect tablet. And the perfect tablet does not make a perfect laptop. The Spectre x360 is no different. It is a much better laptop in my opinion than it is a tablet. There are two big reasons for this.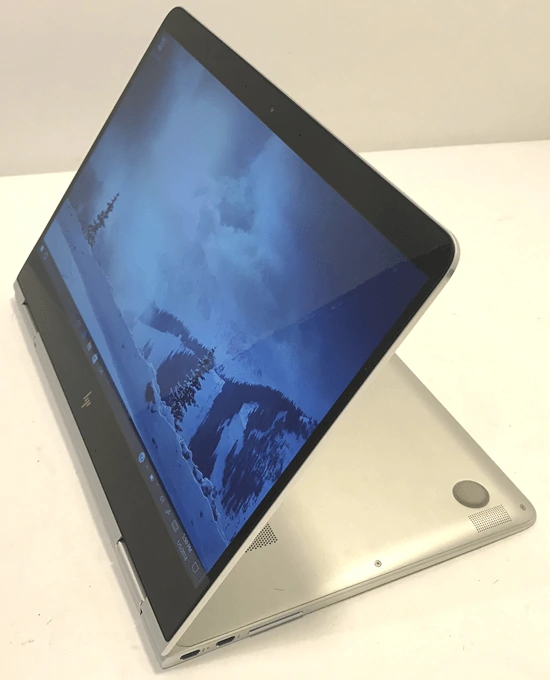 When you flip it back and use it in tablet-mode, it makes for a very, very thick tablet because you have two parts to it. You have the keyboard base and the screen. Also having that keyboard flipped back, even though it's turned off, you're still pressing the keys while holding it in tablet-mode. It just doesn't feel as secure and easy to use as a dedicated tablet would be. That being said, I don't think it's really fair to complain about it because as a feature, it doesn't take away from the device of being a good laptop. It's just more of an additional thing if you wanted to use it that way.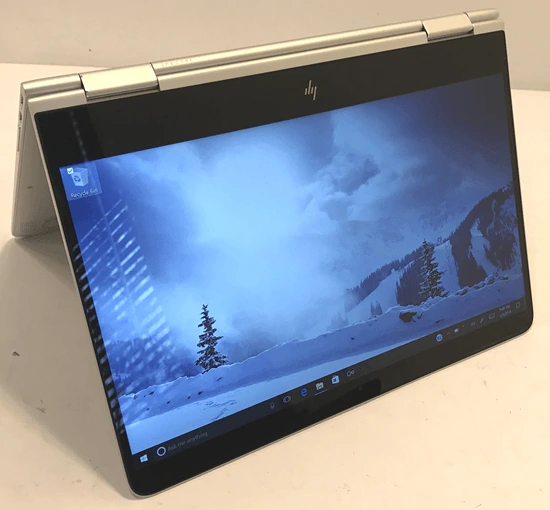 Performance
Moving on to the performance we ran some Geekbench tests and got a single-core score of 4037. And a multi-core score on 8036. We also ran an OpenCL task and got an OpenCL score of 19,107. You guys can see how that compares and contrasts against other laptops of its kind. As far as the internals are concerned you're getting a 7th generation Intel Core i7- 2.7 GHz - 3.5 GHz and an Intel Graphics 620 GPU. 8GB of RAM are expandable to 16GB.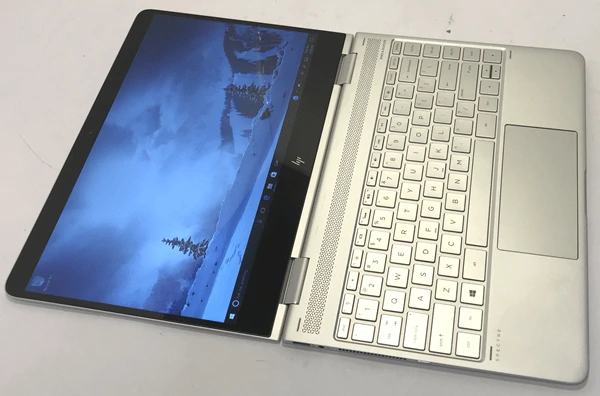 From what I saw this is about on par with laptops like the MacBook Air. Spectre is clearly competing with Apple's famous ultrabook. The Spectre even came out a bit faster with another test we ran. It was definitely quick and very zippy, and I got everything I needed to be done, done. If you're going to be a regular user browsing the web, word processing, creating documents, watching videos, this laptop is going to be more than capable of doing a really good job.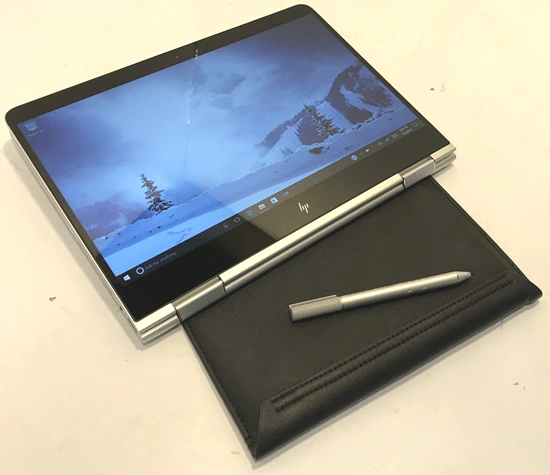 Features
Other notable pros about this device are: the quick charge, allowing the battery to charge up to 50% in 30 minutes. HP sleep in charge mode where the computer can be sleeping or in hibernation mode and still able to charge external devices. These features plus the slim profile of the computer make me really think it's made for someone who's constantly on the go.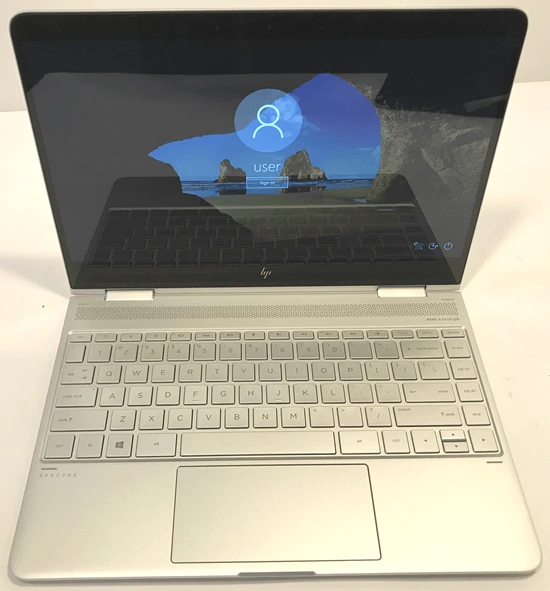 Looking to get rid and recyle your old HP Spectre laptop? Sell HP Spectre X360 Laptop for cash online now!