Beats By Dre Solo 3 Wireless Headphones
Aug 05, 2017
Sell Laptop Back as the name of our business suggests is mainly focused on buying laptops from students and individuals in general as well as organizations. Whether good and new or used and broken we offer cash for laptops and other electronics.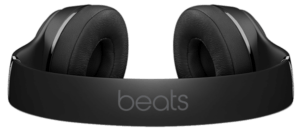 On the other hand being a by SellBroke.com group we offer to recycle electronics of almost every kind.
Today on our blog I introduce Beats by Dre Solo 3 Wireless headphones. I mean, you can't forget about Dre can you? In this entry we are going to give you some quick information on the newest tech of the Beats by Dre Solo 3.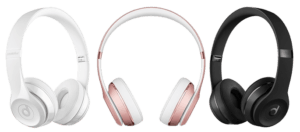 First really cool feature, they are wireless like Apple's AirPods for the iPhone.
The most iconic and best-branded headphones ever are probably any headphone from Beats by Dre. It's hard to argue since they've been branded so well with so many professional athletes endorsing them and the regular ad campaign that Beats has. While they are certainly well known, the tech space on YouTube has always had a negative viewpoint in them. Yes, they are expensive, but is it the only reason, or are these some really crappy headphones? I'm no expert in headphones but I have refined my headphone use over the past few years. I used to be ok with any type of headphone, but you'll only find me with two sets: Jaybirds x2, for working out and for traveling purposes, the Bose Quietcomfort 25.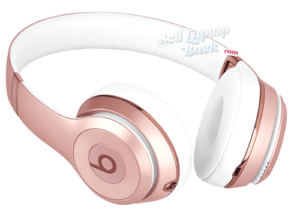 So, what do we make of the Beats Solo 3 Wireless? First of all the presentation of these headphones were on point. However, the quality of the headphones themselves leaves a little to be desired. The construction is hard plastic. They don't feel cheap, but then again, they don't feel like a pair of $300 headphones either. They also feel a whole lot more brittle than the Bose Quietcomfort. The Bose you can stretch and move around in any direction and not worry about breaking them. With Beats... not so much. The headband on the Beats is also not as comfortable as the ones on the Bose.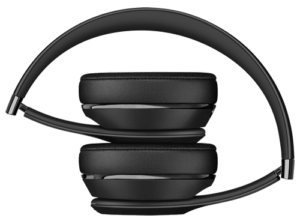 Also, the earcups are more stiff than the Bose. The fact that these are on-ear headphones rather than over-ear means they can be uncomfortable when using them for an extended period of time. Another thing we didn't like was the placement of the power button. It's on the right earmuff but it's on an angle. I can never get it right when they're actually on my head so I have to remove them to turn them on or off.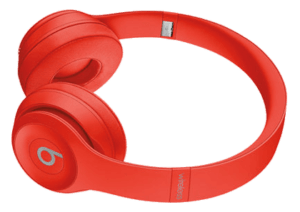 It sounds like I have a lot of negative viewpoints about these, and while I do, there are some good things as well. The integrated controls on the left earmuff are nice. You have volume rockers and the center button controls your music selection. It's all really intuitive and I prefer these buttons on the side of the wireless headphones.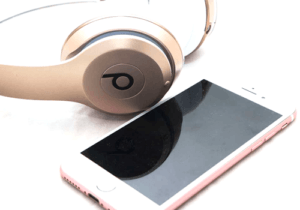 Another big plus is the connectivity you have with iPhones. The Beats Solo 3 Wireless is one of the first few pairs of headphones that have Apple's W1 chip. With the W1 chip, it allows you to connect to Apple products with ease. No more going through the settings. It just pops up on your iPhone's home screen or whichever Apple product's home screen and you just click "connect".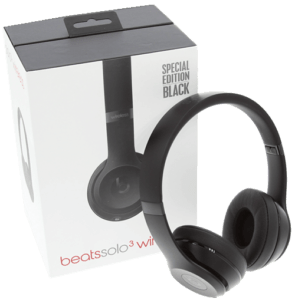 Also, the battery life on these headphones is phenomenal. They are rated for about 40 hours of listening. They also have a quick charge capability that will give you 3 hours of playback on a 5-minute charge. The will be super useful in a jam.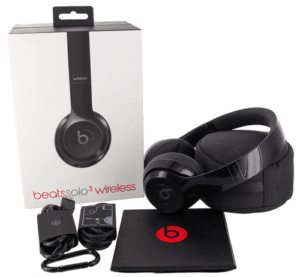 Now, we get to the tough stuff, sound quality. Again, I'm not an audiophile, but these sound just fine. I said it, they are loud, they are definitely bass heavy, but if you listen to that type of music, especially for workouts. they certainly do a good job. The audio isn't quite as clear as the Bose and they certainly have a different tone for a lot of genres, but any workout beat or any EDM track just sounds better on these headphones than any other pair that I recall.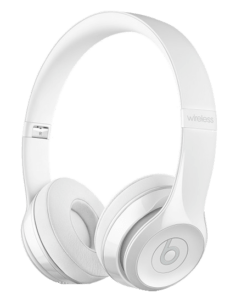 Now, do they sound $300 worth of good? No. They are probably a $150-$200 pairs of headphones in terms of sound quality. Build and ergonomics, they probably feel like a pair of $100 pair of headphones. Packing really feels the price tag. The packaging is by far and away the best part of this headphone on first glance, but what exactly does packaging do for you?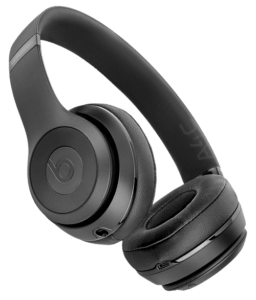 If you need extra cash for the Beats you can turn your broken electronics into cash with us. We make selling laptops easy.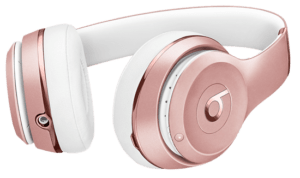 These are my thoughts on the super controversial pair of headphones. Love them, hate them or ignore them, it's your call on this one.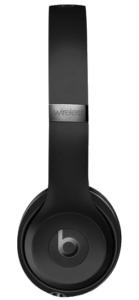 There are sub-$200 headphones available with better audio quality and greater comfort. One of our favorites is the Bose SoundLink On-Ear, which remains one of the most comfortable pairs of on-ear headphones to date. Another option for listeners who are rough with their gear is the V-Moda XS headset. These are MIL-STD 810G tested, meaning they can withstand a whole lot before breaking. Unlike the Beats Solo3 Wireless, the headband can be bent every which way, and if you do come across any issues, V-Moda has a stellar warranty program. Lastly, you can also go with the Jabra Elite 45h. These headphones last over 54 hours on a single charge, and support Bluetooth multipoint. This means you can connect to two devices at a time.